According to research, around 80-90% of all ecommerce businesses fail within the first 120 days of opening their doors. This is because competing within the digital sphere is often a lot more challenging than entrepreneurs expect, especially considering how easy it is to set up a business of this nature.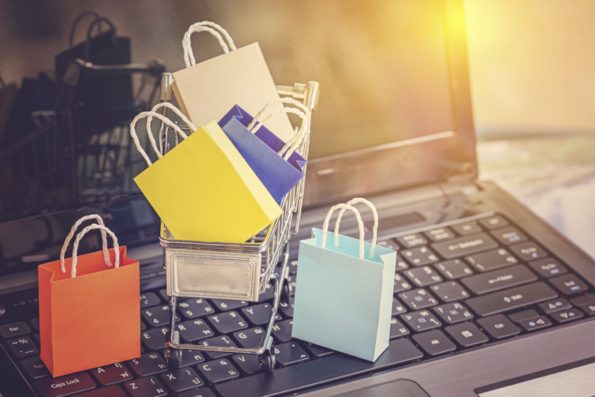 If you intend to spearhead a new ecommerce company and are determined to get it on the right track for success, there are a few important factors to consider before taking the plunge. Read on for details.
Marketing
Poor marketing is often quoted as the main reason why so many ecommerce businesses fail. Unfortunately, the digital realm is extremely competitive, so you must step up your game in order to be noticed. Pay attention to organic SEO, as well as paid advertising, and you should start to see some results shortly following your website launch. Don't forget to leverage social media and build up a following, too!
User experience
Your website is the heart of your ecommerce business, so it should be a top priority to ensure that it functions seamlessly, regardless of the device that each customer is using to browse it. Pay attention to various aspects that could influence user experience, such as page loading times, navigation, informative content, and safety. From a safety and speed perspective, it is definitely worth looking into a checkout solution for effective, accelerated order processing.
Demand
You might think that you have a great product to share with the world, but is there actually a demand for it? Is it different from other products of its kind? Does it solve a problem? How many other companies are selling something similar within your region? Can you price it competitively and yet still make a decent profit?
These are all vital questions to answer before investing any money into starting your business. After all, if the demand just isn't there or the competition is simply too fierce, it won't matter how well you market the product or how streamlined your website is.
Streamlined delivery
So, you have managed to convince a customer to convert? Great job! That's hurdle number one. The next challenge presents itself in the form of getting their order to their door with minimal fuss, in perfect condition, and as quickly as possible. Before you launch your website, it is vital that you partner with a reputable third-party courier company or consider investing in your own fleet of delivery vehicles. If you opt for the former, work hard on developing a favorable relationship with the company and that you ensure regular, open communication.
After-service support
According to smallbiztrends.com, an estimated 16% of ecommerce start-ups fail due to a lack of customer service. To increase your chances of success, you need a great product, impeccable marketing to promote it, a well-functioning website, quick delivery, and, of course, superior after-service support. Make sure you set up a team to deal with post-purchase queries or complaints or consider investing in a chatbot to handle a significant portion of this communication on your behalf.