If you belong to the environmentally awake part of the society and you are done working for big corporations who are large polluters, then starting a small green business is the perfect option for you. Millennials and younger generations are very environmentally conscious and they don't mind even if they need to spend some extra cash to purchase a product from a business which respects the environment.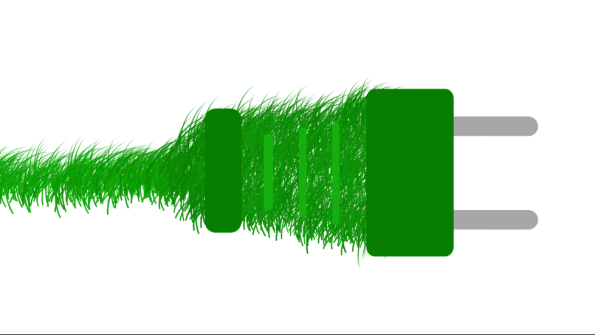 Your start-up can inspire many prospective customers to go green as well as to raise awareness of other businesses so they would question their methods and offers. You might even motivate other people to start their own eco-friendly business to reach an even larger audience. Besides doing something noble, you will also be making a living due to the increase of interest for sustainable products and services so kick-starting a small green business offers many benefits. So, here are some startup ideas for a first-time business owner and environmentalist.
Eco-friendly transportation
Transportation is one of the biggest sources of pollution – carbon, noise, you name it. It seems as though everyone's got a car, some even more than one and we became so lazy that we even go to the nearest places by car. Opting for bikes is not only one of the solutions for heavy traffic but they also cost significantly less than a car, don't cause damage to the environment and promote a healthier lifestyle. As a future small green business owner, you have several options in this area – you can start a dealership from scratch, check out the franchise opportunities and also choose to rent bicycles.
Solar energy solutions
The most traditional green options revolve around solar energy. For instance, distributing solar water heating systems would have a great impact on a daily basis since, if installed properly, it can provide between 40-70% of the hot water needed by an average family of 4. It is about providing a practical solution for busy individuals who would want to behave eco-friendlier but with juggling work and family obligations, they need concrete options. Besides low maintenance and obvious benefits for the environment, installing a solar water heating system can reduce their bills drastically. These are just some of the reasons why a career related to solar energy is a good choice both for you and the environment.
Environmentally responsible building
If being a constructor is your career of interest, your green influence can be even more substantial than you imagine. The building business gathers a larger crew of people who all need to think green. For instance, a designer would have to think in terms of environmentally friendly materials. Besides different type of professionals, you can connect with different companies, such as, for example, a scaffolding rental business which would allow you re-use equipment instead of purchasing it only to have it rot due to being used seldom. Since solar water heating systems and water-saving toilets might be a part of your green building, the opportunities for collaboration are numerous.
Green cleaning
From ovens to vehicles, things get scrubbed non-stop and people are getting more conscious about toxic chemicals getting released to the air and going down the drain. Many people who would want to go green in this area, in the end, opt against it since they don't have the time to create their own home cleaning concoctions. So, by offering them ready non-polluting cleaning aids, you are saving their time and giving them the opportunity to be more mindful of the environment. The point of raising awareness regarding environmental pollution is to allow everybody to participate and not for it do be reserved only for those with enough time and money.
Ecological planting
Ever since people gained access to more information, there is a growing trend oriented about what we eat and where our food comes from. This is why many choose to grow their own food so they would know exactly what goes into their children's stomach. With the hectic life we live, people need simple but effective pointers on how to go about it and you could be the one to provide them. You can go for offering garden-paks, which are collections of seeded plant trays compact enough to fit in the smallest of balconies so that people can grow different vegetables. In addition to that, worm farming and selling organic compost could prove to be a lucrative eco-friendly small green business option.
Conclusion
It usually starts like this: someone in your close surroundings becomes more environmentally aware and starts to spread the word – and you get hooked. Once you realize the extent of the problem you naturally wish everyone to know but just posting things on your social media channels will not get you anywhere apart from becoming a pariah fighting for a cause. But you are also conscious that in order to help the environment, you need to do more.
One of the options to aid the eco-friendly movement is to help the fellow environmentalists and draw more people to your side is to become an owner of green business. Naturally, for a business to be stable and successful, you also need to gain profit from it so your choice has to be prudent. So, think first about the approach suits you most and that will help you decide on a particular small green business idea.