Leasing a new or used van is a big decision to make. It means helping your business get started with the right equipment, or that means replacing the vehicle that you've owned for years. There are several things you should consider before leasing a van. Since this process can be overwhelming, this guide will provide you with some advice that will help.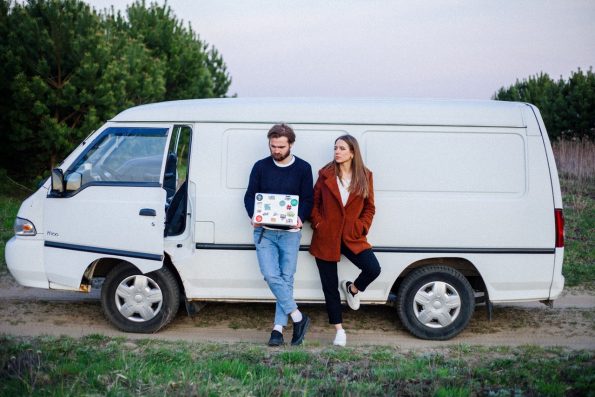 Know What You're Paying For
When you lease a vehicle, you pay for the depreciation amount of that vehicle over time. The amount that's listed on your paperwork is a big factor in how much you can afford each month; the lower the amount, the higher your monthly payments. The van's original value can also affect your other payments such as van insurance, so it's important to find a vehicle with a higher residual value and a lower sales price.
Compare Your Options
All leasing companies are not the same. Each one has their own incentives and fees that are added to the lease. You'll want to compare your options before you commit to one. You want to ensure that you're getting the best deal for your vehicle. Some leasing companies offer no money down while others require a high down payment for that same vehicle, which in turn can help you save money.
Consider Your Savings
If you haven't looked at your budget, this is a good time to start. Startups are always on tight budgets. You should consider how much you can afford for a down payment. Remember, the higher the down payment, the less you'll owe in monthly payments. That also leads to less interest.
Since the leasing company will require some money up front, you can negotiate a deal based on the leasing terms. If you don't have money for a down payment and don't need the van right away, then you can work towards a goal instead. You can contribute this money towards your new vehicle.
Find Out the Mileage
The mileage is one of the most important factors to consider when leasing a new or used vehicle. Most vehicles already have 12,000 miles on them, which means if you'll have to pay additional fees per mileage if you surpass it. This isn't a good idea if you intend to use your vehicle for commercial purposes. Consider how much you intend to drive your vehicle so you can avoid these outrageous fees at the end of your lease period.
Research Various Loan Options
Do you want to get prequalified or preapproved for a loan before heading to the leasing company? This is ideal if you don't have the money you need to make a down payment. You can also use this to negotiate while talking to the leasing company. Compare all of your loan options before settling on one.
Learn about the term, including the interest, timeline, monthly payments, and other problems. You can also work directly with lenders such as banks, credit unions, and other financial institutions. Remember, the longer your term, the more you'll end up paying.
Once you finish the lease, you should consider opening a savings account. You can start an emergency fund to help pay for those unexpected labor and maintenance costs. Or, you can save up for your next vehicle.