Establishing a wine business is a tough one. It needs your time, effort, and a great amount of money. You should be fearless, determined, and passionate when starting your winery. It is not like a casual game where you can easily play and have some fun.
Starting your business as a winery is not an quick process like dropping your token in any arcade games and getting your reward afterward. It will consume a vast amount of your time.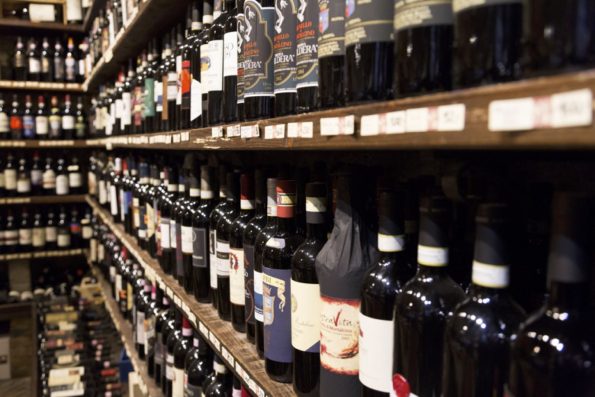 Photo by Mike Benna on Unsplash
Take a look at the success story of Russel Bevan. In 2004, Bevan bought 10 acres property in Napa Valley's Sonoma County. But, 2004 was not his break, not until in 2013 when he got his first 100-point Robert Parker score for his Cabernet Sauvignon in 2011.
Shortly, he gained thousands of subscribers and he saw a positive turnaround in his bank account. His passion and dedication in his wine business come into fruition.
Not days, months, but years. You need years to excel in this field. You need to consider and reconsider factors when starting your own wine business and some of those are the following:
Application for Legality
Be prepared for everything that requires permission under the law such as applying for licenses and permits. You should make your business legal in order to avoid complications.
There are federal wine regulations that the business owner must know to operate their business legally. Part of the regulation is to register your business with the FDA or Food and Drug Administration. The TTB or Tobacco Tax and Trade Bureau will approve your wine labels, approving them for exports.
If you are planning to sell your wines across state borders, it will be stickier. Outside countries may have their own laws about the direct shipment.
Serious Capital Investment
Before owning business property, you must have your capital investment. Everything starts with a big amount of money and strategy to succeed in your chosen craft.
Your capital investment should include the land, machinery, and equipment for a good establishment. It will be expensive, but with your dedication and passion, you will get your rewards.
The first two years of your business will be spent on establishing your vineyard's infrastructure and operations. The following are some of the expenses to consider:
Land
Equipment such as refrigeration, winery buildings, cellar equipment, trucks, and receiving equipment.
Cooperage
Bottling line
Office
Tasting room
Vines
Fermentation and storage
Payroll for your staffs
Aside from the expenses mentioned, other costs to consider are marketing, shipping, and insurance. Jerry White of Cornell University estimates that all your years of investment requires $1.5 million.
Financial Support for Your Wine Business
Some business newbies can't start or cough up $1.5 million on their own, hence they will need financial support from outside loans. They may have trouble securing debt-based small business loans and likely to ask for support with their friends, family, and bootstrapping.
When applying for business loans for a startup or small business, you will still need a high personal credit score, time in business, profitability, and strong cash flow. Loan applications require a great amount of your time, thus the best time to apply is after your busy days.
Secured Bank Loan
Securing a bank loan might be a tough task since the wine business is one of the risky industries. Bank lenders will evaluate the borrower's personal salary and credit score.
If the bank will approve your loan application, they will ask you for a big down payment (usually 50% of the loan amount). This down payment will protect their interest.
Expect an appraisal of your vineyard after applying for a secured bank account and be ready to pay a higher interest rate than usual.
Today, the winery is a growing industry and there are banks that offer loan programs for financial support. Live Oak Banks is one of the banks which offers financing solutions for wineries and help them to grow.
Funds from loan banks can be used for construction, expansion, purchasing equipment, real estate loans, leasing, and more.
If you are looking for a great wine as a start, a good Albarino wine is one of the renowned and good-quality wines you must consider. This will help you establish an excellent and undying business.
Business Credit Card
Everyone must have their credit card in starting a wine business. Winemakers pay their bills or expenses using a business credit card. As your good start for initial interest charges, choose a credit card with a long 0% intro Annual Percentage Rate (APR) period. This will allow you to have a balance interest-free for your starting years.
Takeaway
Starting your wine business is not just as easy as sitting in your chair while sipping a coffee. It greatly requires your money, time, sweat, and even teamwork. But, if you are serious about the path you have chosen, all of your struggles will be paid off. It will be more than a blessing if you own a label with your name on it.
Author Bio
Scarlett Wells is a freelance writer and wine enthusiast. She is an active critique examining all levels of wine types so she can produce reviews and articles that will help guide every consumer in selecting the right kind of wine to drink. Aside from that, she wrote a lot of blogs maximizing the real usage of wines. In her free time, she reads a lot about food and beverage pairing in order to help her become an effective mentor inspiring everyone to maintain a fit and fab lifestyle.