There's no doubt that starting a business is exciting. You finally get to have full control over your work and create your own hours. Perhaps best of all, you don't have to answer to anyone. It can be easy to get caught up in the excitement and not be aware of the startup challenges. But you want to make sure you focus on creating a good foundation for your business from the start.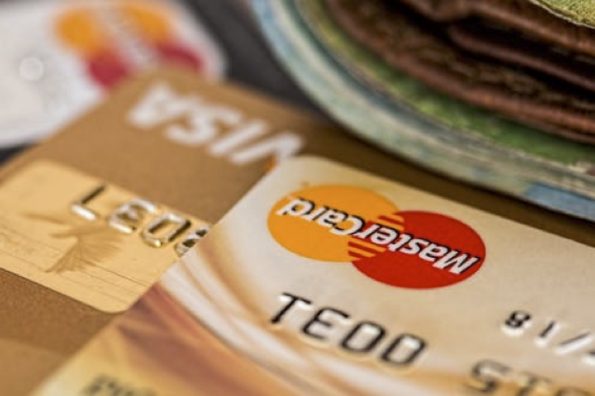 This won't just set you up for future success. It will prevent you from having to make big, disruptive changes later on.
So, before diving headfirst into your new business, consider these 5 critical mistakes new entrepreneurs make.
Not Having Separate Business Accounts
Many entrepreneurs are tempted to use their personal accounts for business purposes.
They reason that there's no need to open a company account. Some feel that it's too much of a hassle. Others think it doesn't matter if they use a personal account since they're the company's owner.
Don't fall into this thought process. You should absolutely have separate accounts for business and personal purposes. A few of the many reasons for this include:
It will make it accounting, budgeting, taxes, etc. easier
It will protect your credit score if your company suffers
It will draw a clear line between your personal and business expenses
Rapidly Accumulating Credit Card Debt
When you start a new company, there will inevitably be initial expenses. You'll have to pay for wages, equipment, rent, supplies, etc.
You will probably have to purchase some of these things on credit. While this is normal, excessive credit card debt can spell big trouble for your company.
We've all heard about the dangers of credit cards for personal finances. It's no difference when it comes to business credit cards.
Be careful about accumulating lots of debt before you even turn a profit. The interest that accumulates can severely hurt your company's bottom line.
Not Having a Website
Too many entrepreneurs skip out on having a website. They think that traditional advertising and word of mouth will be enough. Or, they think the process is too difficult to face in the early startup challenges.
The truth is, you can't get by without a website in today's day and age. A website doesn't just help customers find you; it also boosts your credibility.
When creating a website for your business, you don't have to spend a lot of time or money. There are affordable services out there that design and manage your site for you.
Undervaluing Your Products/Services
New entrepreneurs often make the mistake of undervaluing their products/services. They want customers, so they'll do whatever it takes to get them. Or, they feel that they are too new to the scene to charge a reasonable amount.
Some ways in which undervaluing what you have to offer will come back to bite you include:
Not being able to make a profit. Of course, if you aren't charging enough, you won't be profiting as much!
Undermining your company's value. If you offer products/services for so little, consumers may question the quality of your business. And undercharging may actually affect your ability to provide high-quality products/services.
So, do your research before setting prices. See what are reasonable rates for a new business in your industry. And, be sure to justify your rates by providing quality service. a
Not Fully Committing
It's one thing to have a side hustle. It's another to have your very own full-blown business.
If you take away one thing from this article, it should be to commit to your business. You are responsible for its success. Be willing to put in the time, make sacrifices, and overcome startup challenges to make it work.