Working in any startup office or tech company is likely to involve you spending a huge amount of time at your desk, and these hours can take their toll on the body. It isn't just the eyes which you must be careful of when spending such a long time on the computer, but also the pressure which you are putting on your back, legs and joints. Hunched over a desk for long periods of time will do more than just damage your posture, it can also put unnecessary strain on the joints, muscles, bones and discs in your back. It is important that you take action here before you find yourself in need of professional chiropractic treatment, which most certainly could happen. To alleviate these issues and to help you if you are in any pain as a result of spending so long at your desk, there are a number of chiropractic approved exercises which you can do right from your seat that are going to help a lot.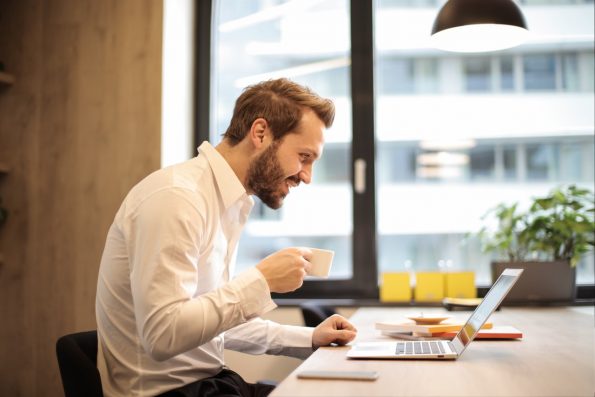 Try these out and see how much better you feel…
Cross Body Stretch
Sitting upright, cross one leg over your other leg and press your arm against the leg which is on top. Using this force you can start to twist your body slowly to the opposite side from the direction your crossed leg is facing. Hold this for 5 seconds and then relax, repeat this step 5 times before switching to your other leg and repeating the process on the other side. This will keep muscles stretched and joints supple.
Backwards Reach
Start by holding your right arm up in the air, and then invert your hand so that it hangs down behind your head. With your left arm, reach behind and up your back and try to grab the fingers of the other hand. Hold this position for 3 seconds and then repeat with the other side. If you aren't able to reach your other hand then get as close as you can and hold the position, you'll find that in time you'll be able to stretch further if you keep up the exercise.
Forward Bend
A forward bend is great to help the lower back and you should really feel the those knots getting stretched out when doing this as one of your chiropractic approved exercises. Put your feet flat on the floor, shoulder width apart, keep your back straight, take in a deep breath and as you breath out lean forwards towards the floor. Repeat this 5 times, take a break and then do the same again for 3 more sets of 5.
Shoulder Blade Squeeze
A simple exercise which you can do throughout the day is the shoulder blade squeeze which will help to strengthen the upper back and increase flexibility. Simply sit upright and squeeze your shoulder blades together, hold for 5 seconds and then release. Repeat as many times throughout the day as you can.
Thoracic Rotation
This thoracic rotation will help with both lower and upper back and is also a very easy exercise which you can do right from your desk. Place both hands behind your head, with your elbows pointing out on both sides. Slowly rotate your torso to one side and hold the position for 3 seconds, before rotating to the other side and holding again for 3 seconds, take a 5 second break and then repeat the process 5 more times.
These chiropractic approved exercises are incredibly simple to do throughout the day right from your office chair and they will give your back a great help in terms of boosting mobility and reducing stress on the muscles and joints.