The average size of a Best Buy store is 28,032 square feet. Besides being a useless piece of information with which you could bore your friends and family, the size of your favorite gadget store is a surprising roadblock to personalizing your Galaxy. Over 28,000 square-feet is a lot of ground to cover as you take in the various accessories and devices. Scared and overexposed, you're more likely to walk out of there empty-handed than with anything worthy of your Galaxy Note 8.
If you want to transform your Note from an ordinary smartphone into a unique handset, don't attempt another shop through the aisles. No Geek Squad is going to help you up your Galaxy game. Rather, check in with this list to find the best accessories you can find online for your phone.
A Standing Cover
Your Note is far from just a phone that you use to make calls and exchange text. It's all-in-one multi-purpose tool, and your current mission is to uncover all its uses. For the most part, you can complete your assignment unassisted, but there are some tasks that cast doubt on the fact the 8 is supposed to be a handset.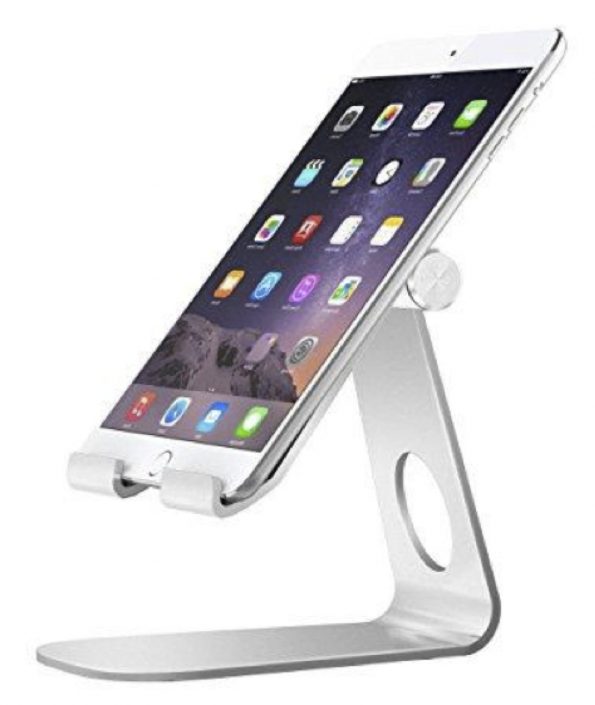 In the kitchen, it's your executive chef and kitchen porter — a source for recipes, techniques, and tips. During your commute, it's a distraction that lets you watch something as you make your way to work.
The next time you try a new recipe or stream Stranger Things, equip your Note 8 with a kickstand. The universal smartphone and tablet stand from Olixar gives your hands a break, so you don't have to hold your phone when you're watching tutorials or TV shows. A flexible stand offers up different angles and positions, so you always have the best view — whether you're making your way through chocolate chip cookies or watching Eleven navigate the Upside Down.
A Galaxy Note 8 Skin
Some may call the 8 large and in charge. Others just call it a phablet. Whichever words you choose, there's no avoiding the Note's 6.3-inch display. Its bulk makes it awkward to hold with just one hand and easy to drop. Before you let your brand-new handset meet its end on the ground, get a grip-enhancing Note 8 skin.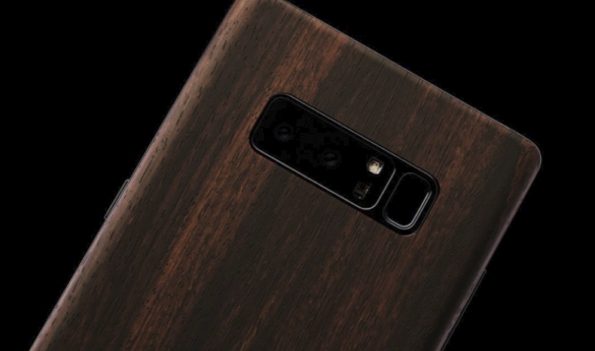 Skins play double duty. On the surface, they look like decals or accessories that display a unique color or texture. When you shop from the skin catalogue offered at dbrand, they're more than just decals. The engineers at dbrand use only premium 3M vinyl that's specially designed to increase your grip. They're also anti-scratch and water-resistant to protect your smartphone from most cosmetic damages.
If your nickname in life is butterfingers, you can upgrade to the Grip case. Otherwise known as the grippiest case in the world, its revolutionary grip comes in a carbon composite package equipped with D30 impact technology. It's also skin compatible, so you can still get a custom skin for your Galaxy Note 8 while protecting your phone.
A Wireless Charging Dock
Your Note is just one of many Androids that offer wireless charging. Since 2014, in fact, so don't burst the bubble of anyone who bought the iPhone X thinking it was an exclusive feature of their phone.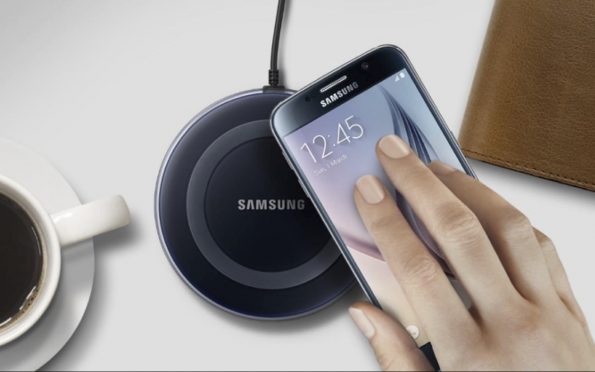 If you haven't already, it's time you take advantage of this innovative tech and see what your life can be like without all those cords. Samsung's own wireless charging pad is an easy addition to the phone. Launched when the S8 came out on the screen, it's seen subtle updates since. It uses Qi Inducting Charging Tech that ensures uninterrupted charges, even as you use your Note. It's also an unobtrusive and stylish addition to your home that makes for easy charging. Available in tan and black faux-leather options, the pad can match the faux-leather Galaxy Note skins offered by dbrand.
An Official Dex Dock Station
If you're a professional who's tired of lugging your laptop to meetings with clients and remote offices, you need to add Samsung's Dex Dock Station to your growing pile of accessories. Its small size belies the power this device wields. Though roughly the size of a hockey puck, it can transform your 8 into a PC.
You'll need to add to your shopping cart a mouse and a keyboard, both of which attach to the dock using HDMI and USB. With these items, you're set to turn any screen into a desktop.
An SD Card
The Note 8 comes in 64, 128, and 256 GB versions. To some people, these offer enough internal memory to download their favorite apps and take as many pictures as they want. For others who pack their phones with shows, movies, and full albums, as well as every app that catches their eye, these are woeful offerings.
If you're constantly battling against the insufficient storage message on your Galaxy, put an end to your misery and get a microSD card. They're relatively cheap and easy to install. Best of all, it adds up to 256 additional GB to your overall memory. Now, just good luck finding an app that's compatible with moving from Internal to SD storage.
While you could have wasted hours browsing a brick-and-mortar store and still not find a single thing you want, online shopping promises a quick and convenient way to get what you need. Add one or all of these gadgets to your digital shopping list and see how easy it is to customize your Galaxy Note. All it takes is a few clicks of your mouse so get shopping.