Whether you're a local small business or an online merchant, a good website is an essential part of your business. By adopting an eye-catching design for your website, you can enthrall your customers, helping them easily find the goods or services they seek. In a world rife with competition both online and offline, making your website stand out is part of providing an outstanding customer experience.
Intuitive Navigation and Organization
In a Time guest post, the CEO of Chartbeat reported that people spend as little as 15 seconds on a website before leaving if it doesn't capture their attention. One thing that can make people outright flee a site is subpar navigation — having to scroll to get places, not finding expected choices in menus, or suffering slow loading speeds will have your customers saying hello to Amazon in a couple clicks. Whether you go for a fixed header or a floating sidebar, do navigation right by keeping it simple. Your site's pages should load quickly and should present visitors with quickly scannable content — don't overwhelm your customers with a smorgasbord of graphics and typefaces.
Readily Available Contact Information
Let your customers know that you value their opinions by including a simple contact form they can use to contact you — and making it easy to find. Contact information is particularly important when your customers will be visiting you in person, but it's a must for online merchants as well: Customers need to know that you will be there for them when they encounter problems or want to make special requests. Don't bury your contact information. Instead, include a link to your contact form at the bottom of every page.
Convenient Shopping Carts and Payment Processing
Keep your shopping cart intuitive and user-friendly — whatever you do, don't make the process of buying something difficult. For starters, consider allowing customers to purchase from your store without creating an account, and streamline the transaction process to cut down on the number of pages customers encounter after beginning the checkout process. Above all, protect customers' transactions. By investing in the right payment processing option, such as through a secure merchant account with BillPro, you can kick your payment process into high gear, helping you accept your customers' preferred payment methods. Don't lose a sale because you can't process your transactions in the ways your customers demand.
Diverse Customer-Focused Content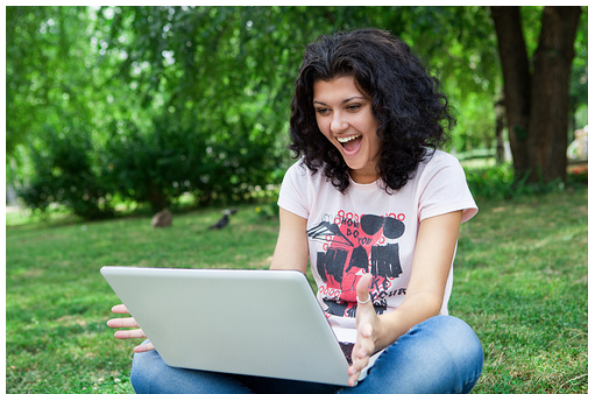 Image via Flickr by CollegeDegrees360
Keep your site fresh by updating your content — don't let customers feel as if time stops at your site in between their visits. Include features that draw your customers into discussions about industry information, upcoming and newly released products, and tricks and tips for getting the most out of what you're providing. What's more, don't go overboard in making your blog sales-focused; instead, center it on content that appeals to your customers, then encourage them to share that content using social media channels. And don't settle for the printed word alone: Lists, videos, and infographics can all help you mix up your sharable content to great effect.
Because the Internet offers customers a baffling array of choices, don't give your customers the slightest excuse to leave your page for another. Instead, offer them an easy navigation experience website that culminates in a simple yet secure checkout process. Master this, and you'll keep your customers —and their friends — coming back for more.