Branding is just as crucial for newly launched businesses as it is for established companies. What's great is that you don't need a multi-million-dollar budget to create a brand identity. And while it can require lots of time and effort, the ROI is often worth all the sweat and tears. In some instances, it can actually help you become profitable. Read on for four fresh branding ideas that have the potential to put you in pole position when it comes to gaining customers' attention.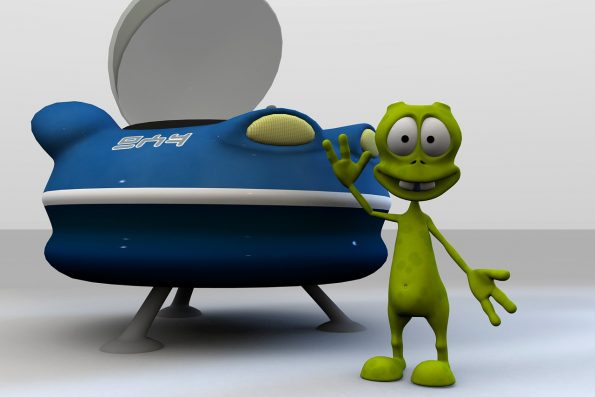 Leave a Mark in Unexpected Places
Don't be shy to go off the beaten path when you're about to announce yourself to the world. Sometimes, it helps to look outside social media (or the entire internet) to make people take notice. For example, you could get rubber stamps made with your company's logo and use it on your purchase and sales invoices. These can even be personalized with your business name and are also available with numbers or date. Likewise, you could print branded brochures featuring high-quality images of your upcoming product and send them to people via snail mail. Unexpected branding efforts like these can help you stand out among a sea of companies who're applying the usual Facebook Page branding strategy.
Offer a Great Customer Experience
To create a reputation as a brand that cares for its customers, try delivering a fantastic experience every time you deal with a customer. This includes all touchpoints a customer passes through while dealing with your brand, after, during and before making a purchase. If a buyer has an issue, make sure your customer service department takes care of it. Most business owners begin to develop an instinct for such things after they've laid the initial foundation.  So, show what you're made of and make your customer service well known. People will keep coming back to buy your product/service, all while singing your praises to others.
Consider PR
PR can assist you in branding your business in multiple ways. For instance, it gives you a chance to get your message across new audiences. Publications and websites have their own unique visitors, and being cited by them is a great opportunity to communicate your value proposition to a bigger audience. Whether PR means getting yourself interviewed, landing a feature on your business, or a mention in a local newspaper, your brand will reach people it otherwise won't be reaching. Moreover, PR is capable of enhancing a brand's authority. Anyone can say good things about themselves. But when other people have positive things to say about you, it lends credibility to the statements you've already been making.
Look for Co-Branding Opportunities
Established companies may have a broader reach, but they're unlikely to find as many co-branding opportunities with businesses of a similar size as a newly formed business. That's where you'll have an edge. But don't just choose any company to work with. Make sure your potential partner has interests that align with yours – the partnership should make sense in your audiences' mind. The experience should be a win-win for everyone: the consumer, your partner, and yourself. Consider working with a respected non-profit if you want to showcase your corporate social responsibility efforts.
Branding a new business might seem like a mountain to climb, especially when you're dealing with limited resources. But as you've seen, there are plenty of cost-friendly ways to not only start the journey but continue the momentum you gain by taking these measures.