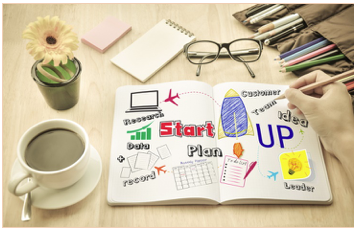 Lots of people dream about starting their own business, and many do just that, but there are limited numbers of entrepreneurs who really become successful over the long term and who continually grow their venture or build bigger and better ones as they go.
If you're about to launch a company or are just in the early stages of your startup, it's important to look to others for inspiration. When you analyze many of the habits and characteristics of successful entrepreneurs around the world, you'll see that they often do the same three things. Read on for the lowdown on what you should be emulating today.
1. Work on Yourself
For starters, it's important to consider how you can become the best entrepreneur possible by focusing on certain traits that successful business people always tend to demonstrate.
Passion
Passion, for example, is a prime one. In order to keep working on your venture day in and day out, even when you're tired, stressed and have to make tough decisions, you need to be passionate about what you do.
Determination
Similarly, successful business owners also demonstrate determination in spades. This helps them to fight through any setbacks or complications, and makes it possible to rebound from difficulties that may seem insurmountable at first.
Confidence
Confidence is also a key characteristic of entrepreneurs who do what they set out to do. Confidence allows you to get out of your comfort zone when you're starting a business, and then to lead a team as you build the venture over time. Believing in yourself and your organization will help you to generate brand awareness, land sales, execute top-notch customer service, and much more.
Communication and Networking
If you want to become the best entrepreneur possible, you should also develop your communication and networking skills. These will help you to make your desires clear to team members and contractors; will help you persuasively sell your business to customers, investors, journalists and job candidates; and will assist you in building relationships with key people over both the short and long term.
Adaptability
Adaptability is important for all entrepreneurs too. While many people focus on making their business adaptable, it's also necessary for leaders to be able to cope with and take advantage of changes, whether industry-wide or internal.
For example, you may have times when staff members are sick, where suppliers don't deliver, where products don't sell as you hoped, and so on. When things don't go as planned you need to be able to adapt to the situation at hand and look for the silver linings that could come from it.
2. Keep Learning and Trying New Things
If you want to be in business for a long time and see your venture continue to grow, you need to have a growth mindset that allows you to keep on learning and trying new things.
Top entrepreneurs always improve their knowledge, experience, and skill set so that they can continually bring more to their business. There are multiple ways to do this, and you may like to try some or all of them.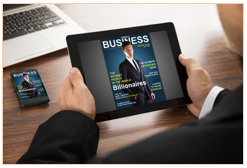 One of the easiest ways to learn new things is to read books, reports, newsletters, blogs, and industry magazines. This will help you to improve your understanding of business concepts, functions and trends. You should also consider attending courses, seminars, workshops, and other educational events where you can continue your education about relevant topics.
As well, it pays to join business clubs and associations to network with other business people and learn from their experiences. Furthermore, don't forget that hiring a mentor (or multiple ones) who can help you in certain areas of business can also be well worth the expense. This will help you find ways to do things better and in less time, because you can leverage the knowledge of people who have already "been there and done that."
3. Surround Yourself with the Right Team
Lastly, even though you will probably try to do most jobs when you first launch your start up because of limited funds, you will find that no person can really build a successful organization purely on their own. As a result, it's vital that you build a good team of people around you who can help you grow your business.
At the start, you may turn to family members, friends, industry associations, community groups, and local government workers who can provide you with assistance for free or at a low cost. Then, as the funds become available, you can start to outsource particular jobs to specialists or contractors, and then finally begin to hire some staff. Delegating some of your tasks will help you to work on your business, rather than in it, which in turn will pay dividends when it comes to company growth.