So you've got through the first year of business, you have work coming out of your ears and its time to expand. Great! Where to start? Check out our list of the top three things to consider when growing your start-up.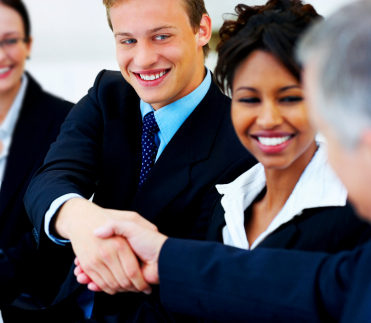 Image Source: Thetaxhaven
 Up until now you have been a one-man-band, completely reliant on yourself. All the mistakes have been yours, all the successes. Letting go of the reins a tad and handing at least some of the responsibility over to someone else can be daunting. In fact, it can be down-right scary. Whoever you let into the office will have access to your reputation, your clients and the ability to ruin the company you have worked so hard to build.
 For that reason alone, it is important to take your time when selecting staff. To get the best people, you have to pay. If you can't afford that, consider hiring a capable graduate who's eager and willing to carve out a niche for themselves. Don't go for the first-class honours graduate unless you are sure they are the right person for the job, you want practical and capable, not an academic.
 Maybe you have another start-up owner in your network who's also looking to take on staff. Could you combine your companies and hire one person between you? There are a multitude of options when you reach the point at which you know you need help, so don't just jump at the first person to offer it.
 What has your communication strategy been until now? Have you been operating mainly by word of mouth or social media? Think realistically about how your business is going to grow over the next few years and the sort of strategy you are going to need in place to develop the brand. If you don't have the skills or time to do it yourself, hire an agency or freelance marketer to help. There are also plenty of marketing and PR courses aimed at small business owners that you could make use of, just don't take on more than you can handle. Remember, communications can often be a full-time job, even for a small business.
 The second point with communications as you expand is technology. Have you got appropriate systems in place to handle customer enquiries as your business expands?  Whether you need an answering service or more telephone lines fitted, Mitel 5000 London can offer a range of services that might be useful.
 If you've been working from home up until this point, it might be worth thinking about investing in business premises as the company expands. There are a range of serviced office buildings that offer space to rent by the desk. These buildings can provide your business with a professional appearance, conference space and a business address. If you need more space than one or two desks, look at renting premises outside of town where you're likely to get more square foot for your money. Many farms have diversified and now offer converted barns as business parks. These spaces provide an approachable and friendly premises. They are much smaller than a traditional industrial park, and often have a shop or cafe to encourage passing trade.