One element of branding that many businesses fail to exploit efficiently is their own backstory – if they have an 'About Us' or 'Company History' page, it either reads like a self-obsessed CV from the CEO or a timeline that's little more than a snoresome series of incidents.
Not every brand emerges from a 'Eureka!' moment, but by using storytelling structure to tell the tale of how it came into being, any company can create a compelling creation myth that's as awesome and enduring as the moment Archimedes hopped out of the bath in his birthday suit.
A five act storytelling structure ensures that every story you tell has an inciting incident that grabs customers' attention, enough turning points to keep them gripped and a climax and conclusion that resonate.
And once customers are convinced that you were founded for a reason that really matters and you've struggled to maintain success and significance, they're more likely to buy into your brand and remain loyal.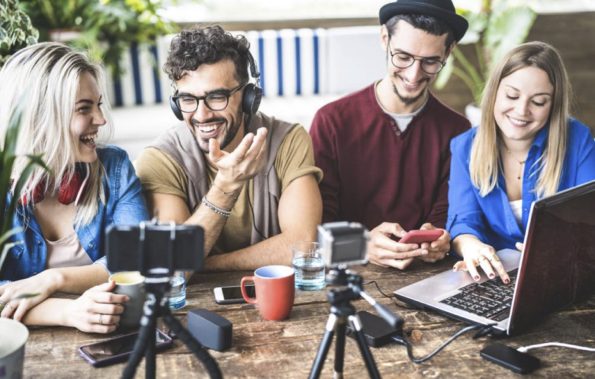 With that in mind, here are two powerful business backstories you'll find fascinating.
Innocent
When it comes to branding, Innocent drinks does a lot of things right – from simple packaging that effectively projects a straightforward commitment to taste, freshness and fairness, to that distinctive chirpy voice that's evident in every line of copy and emphasises optimism and positivity.
But the Innocent backstory is on-point too – while selling their home-made smoothies at a music festival in 1999, the firm's founders put up a sign asking punters if they should give up their day jobs to switch to the juice business and asked them to vote by placing empty cups in a 'Yes' or 'No' bin.
By the end of the day, the 'Yes' bin was packed, and the rest is history. This is a simple creation myth that's startlingly effective and gets customers onside from the start. It cleverly concentrates what in reality were probably years of creating the perfect drinks formula into a brave binary decision which, brilliantly, makes the brand's first customers its midwives.
Ormiston Wire
In some ways, braid manufacturer Ormiston Wire couldn't be more different to Innocent – its offering is a world away from refreshing fruity beverages. But the creation myths of both of these companies involve inspiration, invention and subtle self-belief.
The Ormiston backstory has shades of Dick Whittington –  but when savvy Scotsman James Ormiston arrived in London in 1793 to seek his fortune, it turned out that the road to success was paved with wire rather than gold.
Spotting a gap in the market, he started producing spring wire for corsets and wigs, and this family-owned business has flourished since by making specialist products for everything from puppets to architectural installations. The brand's pioneering spirit is personified in James and the backstory has fabulously framed every achievement since.
Get your business backstories right and you'll set yourself apart from the crowd from the start – these two examples should help you get started.
So ends this story, but please tell us which brands you think have capitalized on creation myths.