Until recently it has been challenging to record a calls meetings and interviews  on your smartphone. But there are now a number of apps for iPhone and Android that let you record incoming and outgoing calls.
These five iOS and Android voice recorder apps help you jump right to the good stuff in audio recordings, save files in a variety of formats, export to cloud services, record your own phone calls and more.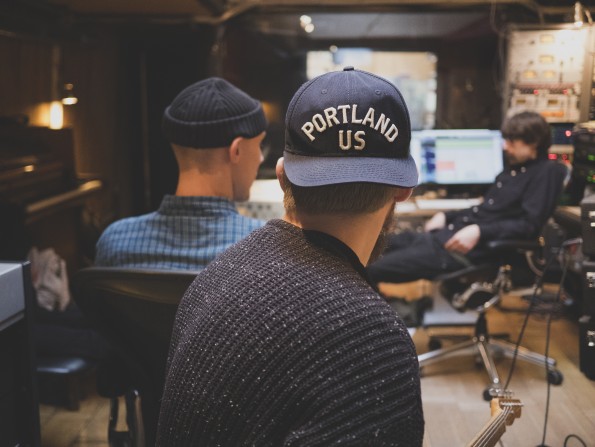 1) Pio Smart Recorder Say you're recording a conference session. The presenter is blah-blah-blahing about stuff you don't care about. Suddenly, he has a lucid moment and starts talking about something you're interested in — you just tap your iPhone screen to mark the spot. After 5 minutes, he reverts to the blah-blah-blah, so you tap the screen again to end the bookmark.
Later, Pio lets you go right to the good part instead of forcing you to listen to the full session. You can also use Pio to upload finished recordings to Dropbox or Google Drive. The parts you bookmark are saved as individual audio files (.m4a), along with a file of the entire recording. You can also arrange recordings in project folders. The free app limits you to three project folders, but for $1 you can have an unlimited number. If you record a lot of audio, Pio could save you some serious time (and agony).
2) Voice Record Pro is another cool iOS audio recording app that's ideal for capturing voices and music. You can record in various audio formats (including MP3 and WAV) and export and import from or to Google Drive, Dropbox, OneDrive, Box and SoundCloud. The app has a bookmarking feature as well.
3) TapeACall Pro lets you record incoming and outgoing calls without paying the per-minute or per-call charges that are common in other similar apps. TapeACall Pro records calls by creating three-way connections between you and the people you call. Some setup is required for each recording as a result. Also, the recordings are processed on remote servers before they're available on your iPhone, but the processing doesn't usually take long.
4) Call Recorder (free) is a popular Android app that saves recordings to Dropbox and Google Drive and lets you protect access to the app and recordings with a passcode.
5) Notetalker provides a suite of resources to enable you to capture audio, bookmarks and images during lectures, tutorials, field trips and interviews using Notetalker app. Notetalker app provides an easy way to stay focused in a lecture, whilst being able to capture detailed information in a simple and intuitive way.
Notetalker app for iOS and Android also enables full playback of your recordings, meaning that once a class is finished, you can play back your audio, and review your bookmarks and images. By doing so, you can be confident that you have captured all of the information you need to start preparing for revision, essays and assignments.
Things to remember when using any of these apps:
More Power
Smartphones are notorious for their batteries draining quickly and using a sound recorder app depletes it further, so I always have an external charger available. If you notice that your phone battery is moving into the danger zone, just plug in the portable charger.
Inexpensive extended-life batteries for Android phones can add hours of usage time. Just make sure the battery includes a cover as the standard phone cover won't fit the super-sized battery.
(External) Microphone 
An external mic can improve sound quality of your recordings. If you're conducting an interview where there is a lot of competing noise, an external mic will help. Many microphones are geared for musicians and may be overkill for your purposes. Although most smartphones have a 3.5mm jack, it really doesn't limit the microphones you can use.
If you already have a microphone that uses an XLR connector, this type of connector is often found on professional audio equipment, never fear. You can buy an adapter and use it with your smartphone.
Testing the Waters
To use your smartphone for your next meeting or interview, download one of the sound recording apps and conduct a dry run. Whatever recording app you use, make sure that you know how to operate its controls and can stop, start and play the recordings. Also, be sure that you can easily save, not easily delete, a recording and transfer it to a laptop, flash drive, or cloud storage.