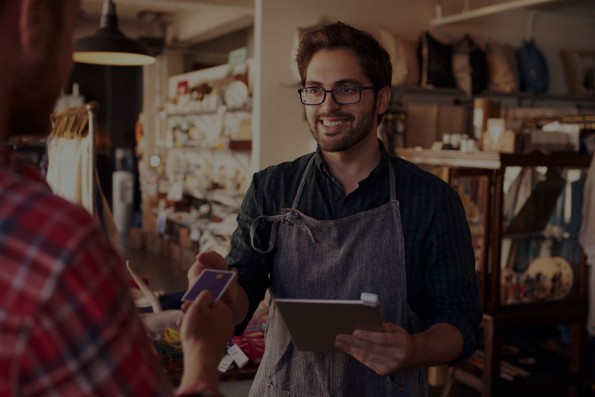 Benefits of using management software in your retail business
Everybody from individuals to huge companies is embracing technology so as to do their lives and jobs easier and more functional. Great software ideas have raised in the past years specifically designed for shops and restaurants so that they can have the complete control of their business. A lot of retail resources are available nowadays to help small and large-sized companies that need particular software and management systems. Their benefits are so wide that you must take them into account if you have a retail business.
ERP system, the preferred solution for retailers
ERP (Enterprise Resource Plan) Systems are software applications that integrate all the process of the company. Because of this integration, the company can achieve high levels of efficiency. From enterprise functions like production or human resources to management functions like planning and organization, you will be able to control everything easily.
When using an ERP System, you will have access to a lot of information, increasing your knowledge about what's going on in your business from inventory to schedules and production forecasts. Every business needs a complete a controlled database in order to achieve higher levels of efficiency and improve the communication between departments.
Let's go over the perks of having an ERP system installed in your company:
Improvement and control of the business processes. The customer experience will improve, as well as your internal communications.
Better management of the personnel thanks to the absolute control on the schedules.
Avoid paperwork, the ERP system will provide all the necessary reports.
Create more efficient production plans. Raise your production and minimize the stock level at the same time.
Easiest and fastest communication with your employees. Since all the employees has access to real-time data, they will be informed all the time.
Create better promotions for customers. Thanks to the control in sales, you will be able to create new promotions and offers, increasing the sales department efficiency.
Saving time and money.
Web and Mobile POS for retailers
Every retailer should take good care of their points of sale (POS) and think about every detail so that the costumer is as happy as possible. Choose a good retail POS software and you will deliver great experience in the store.
A retail company should also consider the possibility of having not only a web POS but also a mobile one, integrated in the same software. Imagine that every employee has access to the POS software from multiple devices, so that they can adapt to different situations. This kind of freedom can be very useful and efficient in your store.
Let's go over some of the most important perks of retail POS software now:
Integration of loyalty programs and other useful resources in order to deliver a better customer experience and increase engagement. For instance, you could offer personalized services and promotions to each customer according to their preferences.
Real-time visibility of your inventory. Lots of retail POS software allow you to set up the level of inventory visibility in every store and every product so that you can have total control.
Avoid long lines in the store. By using multiple devices, like tablets, all the employees can offer the services and products to the customers very quickly and efficiently.
Access to the sales totals. The only thing that you need is a PC or a device to access the POS software and check the sales totals.
Control of employees' activity. You can have access to all the transactions of every employee and identify their strengths and weaknesses.
Keep the same price in every store. If you have a large business with multiple stores, it will be interesting for you to maintain the same price in every place.