Gamification is an exploding industry estimated to reach over $10 billion dollars by 2020, according to a recent study conducted by Research and Markets. Game mechanics applied to educational processes help to engage and motivate students – and have been proven to improve learning.
A recent UC Denver study found a 14% increase in test scores for individuals who took part in gamified eLearning courses. Bristol University also conducted a study that measured the impact that gamified learning technologies have on the brain. "For the first time we can actually see what learning through games does in the brain," reported neuroscientist Professor Howard-Jones "There is evidence that computer games can be good for learning if we are careful about how we design and develop them" he claimed.
These studies reveal gamification as a powerful learning instrument. The application of these tools in education has great potential. Entrepreneurs in edu-tech are leveraging gamification technologies with the aim to transform the industry.
We spoke to Javed Hussain, CEO of the mobile educational platform Alif Baa, to hear his thoughts on the application of gamification in education.
Can you describe the concept of gamification as a learning technology in the educational setting?
There is great value in leveraging mobiles and apps in the educational process, specifically when it comes to applying the principles of gamification. According to a recent Living and Learning study, 90% of K-2 parents agree that mobiles and apps can make learning fun for their children, and more than 70% believe that mobile devices and apps have benefits for teaching content and skills in reading, math, science, and world languages.
The demand for applying gamification as a learning technology to the educational process is high, but as of yet, parents have not seen the full potential. Alif Baa plans to change this. Using gamification at the heart of our strategy we provide a platform for curious, young minds to explore, learn and develop. Our games drive increased engagement for learners – in turn motivating them to learn more, and to retain this knowledge.
How did you come up with the idea behind Alif Baa?
I have always had an interest in mobile technologies. As mobile uptake and time spent online continues to increase we are seeing some really great technologies, and cool apps. I wanted to apply this form of engagement to the educational environment.
After months of researching the edtech market and designing Alif Baa to be a great educational tool, we narrowed our focus to help children learn the arabic alphabet. Learning Arabic is a pretty niche goal, and so I was able to develop a comprehensive understanding of the market demand and the room for growth. With this understanding, I have been able to create an app that takes a complex subject and make it possible to learn while being fun at the same time!
What trends currently excite you in this industry?
What really excites me is the opportunity for growth and the huge reach for online high-end educational tech  educational products for children. Parents want to enable home learning with these tools, and it means that they can also be more involved in their child's education.
By integrating learning technologies into the educational space, we can help improve the learning process for children around the world. On top of that, the barrier to entry for learning technologies for home-use is dramatically lower than classroom teaching tools.  With the emergence of entertaining, educational apps, the parent of the child can download the app, put it in their child's hands, and the app takes care of the rest. As mobile technologies continue to evolve we will no doubt see even more great things – with 3D touch, AI and even virtual reality in the home.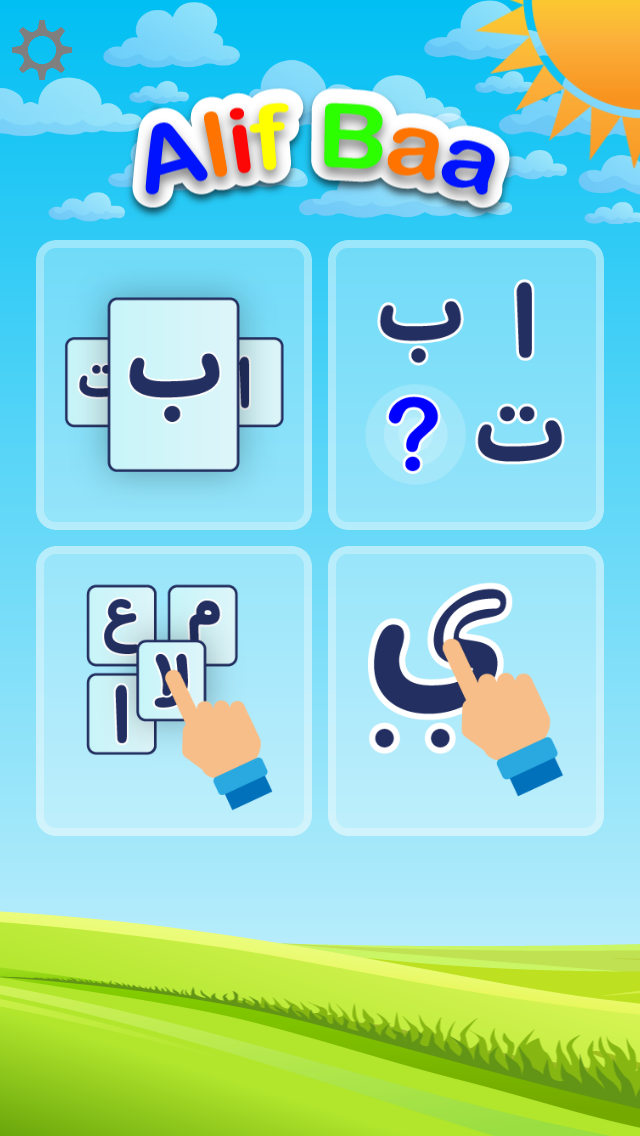 Who are your customers, and how is this evolving with the emergence of new technologies?
Alif Baa is designed for parents of children under the age of 5 who are interested in modern parenting techniques and want their children to learn Arabic. The gamification market for eLearning has not fully reached its potential thus enabling new emergers like Alif Baa to make a real lasting impression.
Currently there are very few number of apps teaching the Arabic alphabet on the Apple app store. The ones that do exist do not leverage the most recent learning technologies or principles of gamification. Alif Baa is the only app on the market that teaches the Arabic alphabet while combining three elements: teaching, learning, and gameplay.
Unlike other similar apps, we do not offer in-app purchases. All our features can be accessed with a single nominal download fee. The other Arabic alphabet teaching apps require in-app purchases that make them much more expensive in total.
What are your plans for future growth and development of your product?
Our future plans include launching Alif Baa onto multiple platforms, such as Google and Amazon. Long-term, we envision Alif Baa to be the one-stop shop whereby kids can learn the alphabets of different languages but also journey through a series of games that ultimately enable them to read.