A competitive and volatile business environment can force many business leaders to rethink their company vision, and a large amount will end up pivoting. According to the New York Times, 15-20 percent of companies have resorted to pivoting their business plans.
It is more common to see a startup or a business that has encountered problems pivot its product and vision. For an established brand that already has a connected following, this is a big move.
Tapas Media started life in 2012 as an online comic community. The platform has grown to over 16,000 creators, 270,000 comics, with readers spending an estimated 30 million minutes every month on Tapas Media properties. Yet amid this great success, the Tapas Media team decided to shift the business focus to the literary world.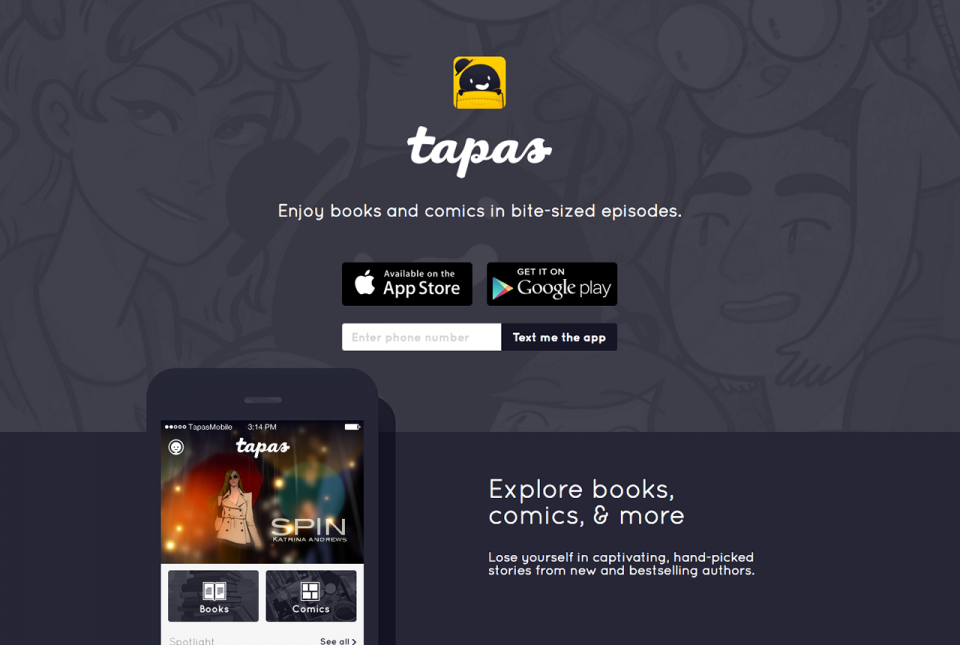 Here Senior Director Joshua Bakken tells the story of Tapas Media's evolution; from the initial vision, and subsequent pivot of the digital platform.
Startup Magazine: Can you give us a little information about your company before the pivot?
Joshua Bakken: Sure, Tapas Media initially launched with Tapastic, a web-based platform that helps independent comic artists promote and monetize their work by connecting them with an audience of comic lovers. The community aspect of the platform was a great success, and we're proud to say Tapastic is home to one of the largest online comic communities to date.
The reason we launched Tapastic in the first place was to promote creativity and support artists who had new ideas; those who wanted to break away from the traditional superhero storyline. We did this by helping artists directly sell their work while we generated income through that partnership as well as ads placed throughout the site.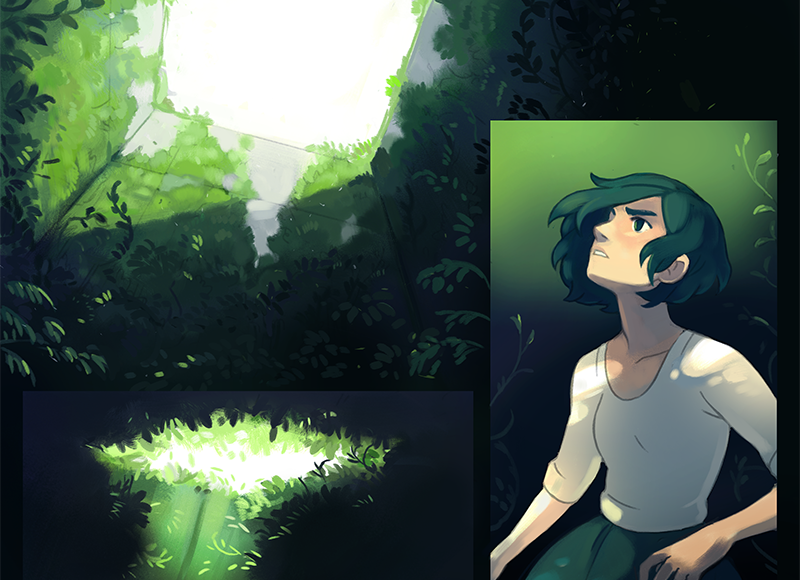 Can you give us a little information about what your company does now?
Our new offering Tapas, is a free marketplace that connects readers with great stories crafted by professional writers and members from the original Tapastic comics community. People are increasingly using their mobile devices to consume a great variety of published content. However, until now there has not been a place that provided the connected reader with the variety of literary content needed to satisfy this growing appetite.
Users on Tapas can start reading books and other stories for free. All of our stories are broken into bite-sized 3-5 minute micro-chapters, or episodes, that are easily manageable. Readers can then unlock subsequent episodes using virtual keys. And as far as Tapastic goes, it will continue to be a resource for the greater comic community, now available through the larger platform Tapas.
Using yourself as an example, what foundational irregularities should someone look for in their startup that might make them decide to pivot?
I think the biggest thing to be on the lookout for is whether or not your premise for revenue generation is holding true. In our case, we initially felt there was a market opportunity to give up-and-coming comic creators a platform where we could partner with them to grow their audience and potentially sell their comics. Although that was nice, and a wonderful community has grown from it, it became clear that effort alone would not allow the business to grow to the size we envision for Tapas Media. There needed to be more, and to grow the business we needed to tap into a bigger market.
After you've identified these, how do you decide if they are grave/important enough to actually make the pivot?
In our case I think our business pivot was a little different than most, as we are keeping the comics, but broadening the audience with a larger model that now includes books. So it wasn't so much "grave" as it was "Hey, we have this great and passionate community. What if we give them more? And what if we take a few pages from the mobile gaming playbook in terms of how we monetize?" That sounded like a winning next move for us, so that's the direction we headed.
Once the decision was made to pivot the company, what was the first action?
The first action was creating a vision for the team of what we needed to do to execute. We needed to answer the questions of: "What are we building, why are building it, and how are we building it?" Then we dove head first into research so we could start to answer those questions.
Changing a company's mission is a big step whether you have 3 employees or 300, can you tell us a bit about how you got the team in the right mindset to make the pivot?
We're pretty fortunate in this regard because we're a really small, hard-working team who has, for the most part, been together from the founding of the company. So in our case it wasn't like Tom in shipping didn't know what was going on behind the scenes. Everybody knew the rate of growth and everybody pretty much knew how much revenue that growth was generating. Furthermore, everybody knew that revenue simply wasn't enough to grow the business significantly. So we all felt that adding access to professionally written books and entering a much bigger market would be a good thing.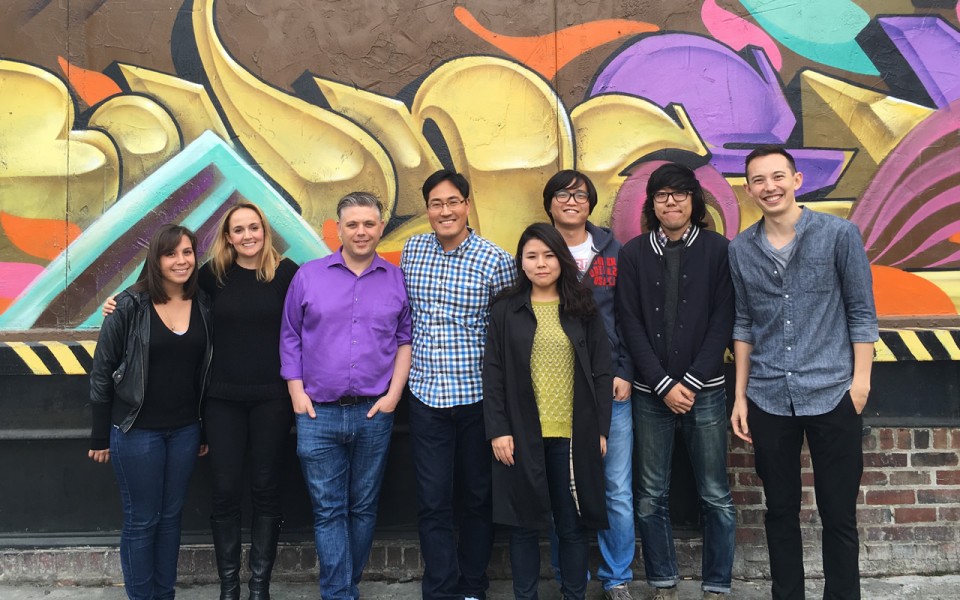 How did you follow through to be sure that all actions needed to pivot were completed?
At the end of the day it's all about communication. Our CEO, Chang Kim, makes a point to have individual weekly check-ins with each team member (remember we're small). We also have a weekly team check-in where we go over progress, issues, etc. There is extreme trust in the design and the development teams. So, as long as we are openly communicating and watching each other's backs, then we can track our actions and make sure things are getting done.
Can you tell me, are you happy with the outcome of the decision to pivot?
Yes. Extremely happy as a matter of fact. The product looks great, the monetization piece is very unobtrusive and fair, with a lot of room left to iterate and grow. 2016 is the year of revenue strategy. Not so much in terms of how much you earn right out of the gate, but in terms of do you have a plan? Are your systems in place so that your revenues can grow as you scale? Our answer to both those questions is yes, so I'm very happy we made that decision to go in this direction early last year.
What are the next steps for Tapas, and how do you plan to develop this offering in the coming future?
The next steps for us are listening, testing, and executing. The launch of Tapas was just the beginning. Now, we need to iterate based on the feedback we received and really start to dial in our fun and popular retention features. On the monetization front, I'd say we're just beginning in terms of our potential. So between our retention features and a fully dialed in monetization piece, we still have a lot of work ahead of us. We're always going to have a lot of work ahead of us. But it's good work. It's fun work.