Many people see working from home as a great opportunity for them to have a balance between work and family life. This has lead to working form home becoming a growing trend.
To make sure your home office is set up to the best there is a few things you will need to setup a few things.
Health and safety
The first thing to remember is the same health and safety legislation applies to your working environment whether it's at home or in an office. So in simple terms you would need to set up your office to be ergonomic with the right furniture, and look something like this: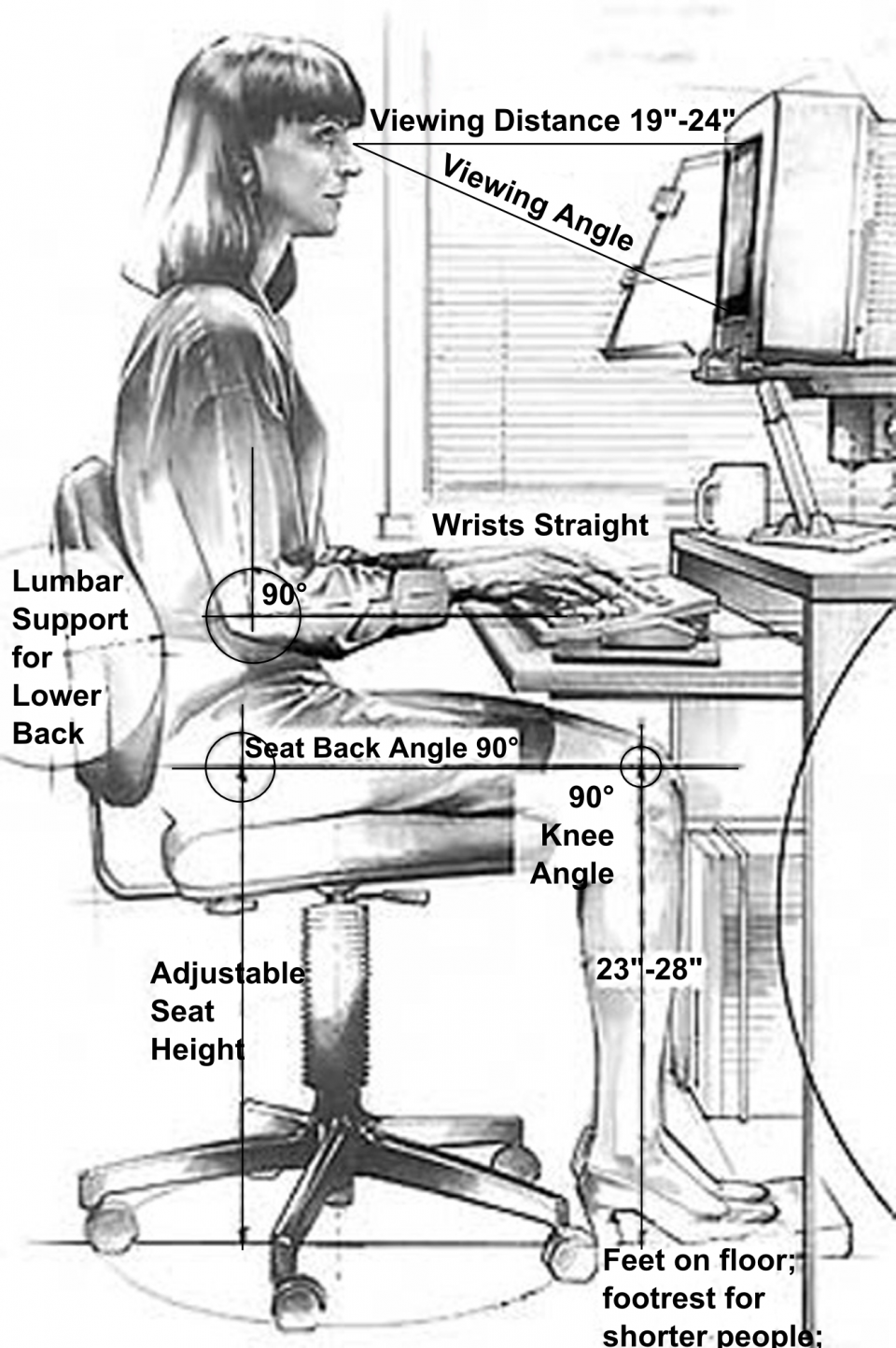 Setting the right work environment
Many home workers prefer to set up their own office space in their home – in a spare bedroom, loft or even in the garage. Wherever you choose to set up, make sure you can insulate yourself from the day-to-day distractions of family life, particularly if you have young children under school age.
However, try to avoid being cooped up in a tiny, uncomfortable room, this is only going to make work far more of a chore than it has to be. Try to make sure you have enough room to 'breathe' in any home office you set up and, ideally, some natural light.
If you don't have any distractions at home, then use wireless technology and Wi-Fi to liberate yourself from a single small room, and work on your laptop around the house.
If you do decide to 'roam' wirelessly at home, make sure your house is conducive to work by removing any clutter that could hinder your working day and turning off the TV. Have your own stationary cupboard nearby with essentials such as paper, pens and printer cartridges, storing them close at hand so they're easily accessible.