Once every generation or so, a new window opens up for startup entrepreneurs who suddenly find themselves with an opportunity to create a profitable startup in a brand-new industry. Eventually the private equity firms and multinationals take over and it becomes harder for a marginally-funded startup entrepreneur to compete, but for that brief, glorious time, the opportunities seem endless. Those who are lucky enough to strike during that narrow window of time will go on to define the industry they helped create.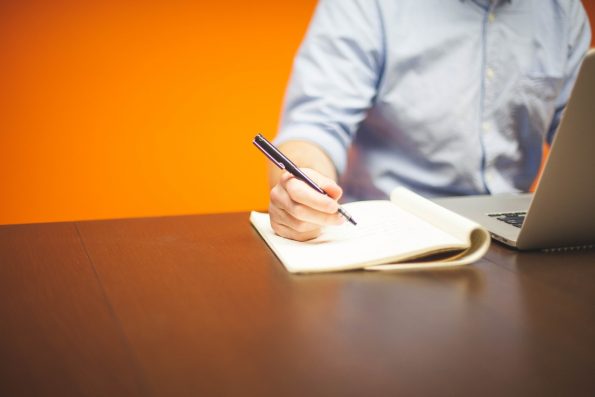 Such was the case during the "dotcom boom" of the 1990s, when tech, Internet and e-commerce companies launched out of garages, dorm rooms and parents' basements, and a lucky few went on to become giants in the industry. During that boom, launching a startup was easy, if for a brief moment in time, when capturing the interest of a venture capitalist was a simple as presenting a new idea, and bootstrapping a startup was a realistic option.
The biggest entrepreneurial opportunity of the decade
The tobacco industry has long been dominated by a handful of giant companies, and breaking into the industry – outside of capturing a retail position at the bottom of the supply chain – has been virtually impossible. That is, until electronic cigarettes were first introduced to the US some time in 2006 and vaping captured the attention of a large and eager audience looking for a safer and healthier alternative to smoking combustible cigarettes.
Almost all of the early entrants into this industry were smaller startups. Much of the hardware was, and still is, imported from China and other overseas locations, but US-based entrepreneurs took advantage of this new industry, imported vaping devices, started mixing vape liquids and either launched storefront shops, e-commerce operations or became back-end supply chain operators distributing the products to retailers. Like the dotcom entrepreneurs of the '90s, vape entrepreneurs had a low barrier to entry, low start-up costs, little competition and a blank slate of opportunity.
The industry evolves
The first wave of entrepreneurs may have had a greenfield opportunity, but today's vape entrepreneurs are facing a rapidly changing market. Three big developments over the last year have changed the industry, and changed how those entrepreneurs need to enter the market.
Regulatory
On the regulatory and legislative front, the industry has seen some positive developments. Earlier in 2018 it was feared that the government would ban all flavored vape liquids, but the FDA's November guidance took a more reasonable approach. Retailers can still sell flavored vapes, but will need to offer vape liquids in separate, age-restricted sections of the store. This may present a modest to medium burden on smaller retailers, who may have to remodel store layouts in order to keep selling the vapes.
Big Tobacco
While most entrepreneurs and retailers will be able to work with the new FDA guidance, another big development may be of greater concern, and that is the entrance of Big Tobacco into the vaping business. Tobacco giant Altria, painfully aware that traditional tobacco cigarettes are losing ground, has begun making significant investments in alternatives to tobacco cigarettes. In addition to making a $1.8 billion investment in the Canadian legal cannabis company Cronos, Altria also acquired a $36 billion stake in vaping company Juul, positioning itself as the first major tobacco company to make a meaningful move into vaping.
For entrepreneurs, the entrance of such formidable and deep-pocketed competitors may indicate that the window of entrepreneurial startup opportunity is beginning to draw to a close. Altria may be the first Big Tobacco firm to enter the industry, but it certainly won't be the last.
Health Debate
The third big development of 2018 though, was FDA guidance which indicated that e-cigarettes are a viable alternative to combustible cigarettes, which do not offer the "deadly effects of combustion." This is positive news for the industry, as since the very beginning, anti-smoking activists have tried to put e-cigarettes on the same level as combustible cigarettes. Scientific studies have shown that is not the case, and that vaping is a safer alternative – and also a useful tool for those who want to quit smoking. This is a positive development for entrepreneurs going into this business, a misconceptions and misunderstanding are gradually falling by the wayside as legitimate scientific studies show that vaping is healthier than smoking.
The opportunities are changing
The window is not yet closed – but the opportunities are changing. Vaping has become a mature industry. Entrants are not, as the earlier startups were, defining the industry. Rather, newer entrants are refining it. The focus is on providing more reliable products. E-commerce vendors Like Vapor Authority have evolved to offer more information-rich platforms with a wider selection of reputable products, from reliable vendors with consistent quality. Providers of vape liquids are moving towards a business model of incorporating in-house testing labs into their operations and offering liquids that are organic, safe, and chemical-free.
More regulation and guidance doesn't have to be a deterrent to entrepreneurial activity in this industry, rather, it may better serve as a more defined set of rules that provides consumers with better knowledge of the products they are getting, and more guidance to providers as to what they need to create and how they need to sell it. The entrance of large tobacco companies too, does not have to mean the end of the entrepreneurial phase of vaping. It will lend a greater air of credibility to this new industry, but newer startups will be followers of trends rather than creators. That said, the entrepreneurial opportunities still exist, and startups will continue to arise and flourish in this industry.