These days, CFD trading is all the rage with many brokers offering retail trading opportunities and many lessons given about CFD trading explained by teachers and veteran traders. With a lot of people wanting to get into CFD trading, including entrepreneurs, this begs the question as to why trading CFDs is so popular in the first place. Well, we've got a few answers for that: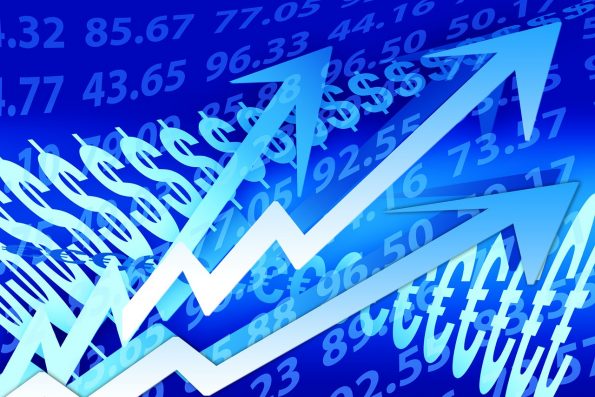 High Volatility
Volatility is any trader's friend–if he or she knows how to make use of it. If there is one thing traders hate, it's a ranging market. In a ranging market, the price movement is extremely slow, which means that profits are also really slow. Traders love CFD because of its volatility that earns them a lot of money in just a short span of time.
Big Possible Earnings
Another great thing about CFD trading is that you can earn really big, which can help the entrepreneur when funding is important. Because the risk in the CFD market is quite high, the possible returns are also very high. In fact, it is possible to double your account in just a few months of trading. That is if you know exactly what you're doing.
Low Minimum Investment
In the stock market, there are certain rules that you have to follow with regard to the minimum investment. For most brokers, the minimum investment is pretty high. This makes it a barrier to entry if you don't have a big salary. Also, you have to take into consideration the board lot or lot size of a stock. Stocks have a certain board lot which is the minimum number of shares you can buy.
The only fee that you have to pay with CFDs is a spread, which doesn't even cost a lot. Also, brokers in the CFD market these days don't require such a high minimum deposit. In fact, you can trade CFDs for as low as $100 or even $50, depending on the broker.
Wide Variety
In the stock market, you're only allowed to trade stocks. However, the CFD market offers a wide variety of commodities that you can trade. You can also trade stocks from other countries and even stock indices. You can even trade currencies and popular commodities with CFDs. Some of the most popular commodities that you can trade are gold, silver, oil, and energy. You can also trade food like coffee, cocoa, and sugar.
Also, the most recently added trading option is cryptocurrency. Most brokers have already added crypto trading as an option for investors. You can trade Bitcoin, Ethereum, or Dashcoin against the US dollar.
Conclusion
You can immediately see why CFDs are extremely popular. They offer ease of entry, awesome earning opportunities, and a variety of trading instruments. As compared to the usual stock market, CFDs are definitely more advantageous on the variety alone. Entrepreneurs, by their nature, enjoy the risks and thrills of CFD s. So if you're interested in taking up trading, it's really recommended that you try out CFDs so that you can be exposed to different commodities and get big earnings that are quick.