Are you a fast growing UK-based technology startup ready to scale? Does your company have innovative digital technologies or services which are game changers for industry, cities, wellbeing, infrastructure or finance? Do you already have market traction, customers and revenue? Are you growing at a double digit pace or faster and looking to enter new markets?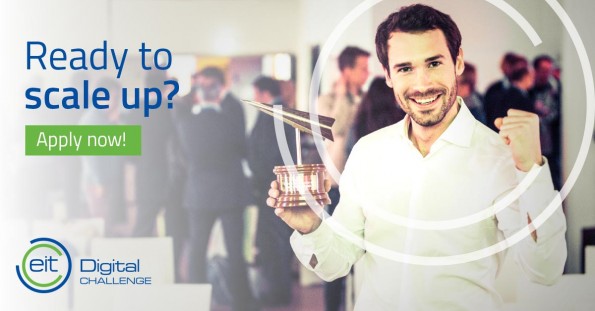 If this sounds like your startup, EIT Digital would like to hear from you.  We have launched the third annual 2016 EIT Digital Challenge – our annual Europe-wide call for the most innovative startups in digital technology ready to scale up and enter the EIT Digital Accelerator.
Startups will compete for a unique prize package: the three best teams in each category will get access to EIT Digital's pan-European innovation network with more than 130 of Europe's leading corporations, SMEs, startups, universities and research institutes in digital technology. They will also have the chance to join the EIT Digital Accelerator for a full year. The winners in each category will also receive €50,000 in cash.

Click here to watch the EIT Digital Challenge video.
Previous UK winners include Soma Analytics (UK) with an app and a platform that measures stress on a scientifically validated basis and provides personalised interventions for employees and analytics for employers. Soma Analytics now has clients in three European countries and was named "Europe's best mobile health startup 2015" by the European Commission.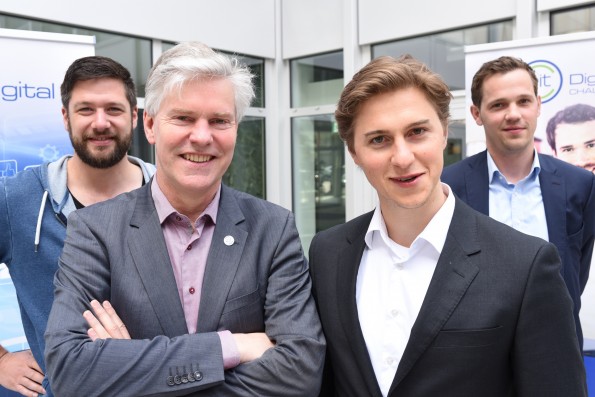 Soma Analytics CEO Johann Huber shares his experience;
"Being part of the EIT Digital Challenge and then becoming part of the Accelerator has been great for Soma Analytics.  We've had a whole range of support from introductions to potential clients to help with successful funding bids as well as workspace and access to new markets.  Startups who are ready to take the next step and scale-up should definitely apply!"
Digital Industry
Digital Cities
Digital Wellbeing
Digital Infrastructure
Digital Finance.
The Digital Finance category, is a new addition to the 2016 competition and could prove to be a very fertile category, especially with entries from London and the UK.
Click here for more details on how to apply. The deadline for applications is 15 July 2016.