Starting a new business is an exciting time for any prospective entrepreneur. Aside from the buzz of bringing your products or services to the market, there is also a host of technicalities to face before your company starts to reap the rewards of its labour. If you're starting a new business, this is where it can become difficult for those that are not prepared. Silly mistakes can be made, and if you are not on top of every detail, you could soon start to see your initial hard work begin to unravel. To make sure you don't fall into the traps that many entrepreneurs find themselves in, check out these common mistakes that people make when jumping feet first into a new venture.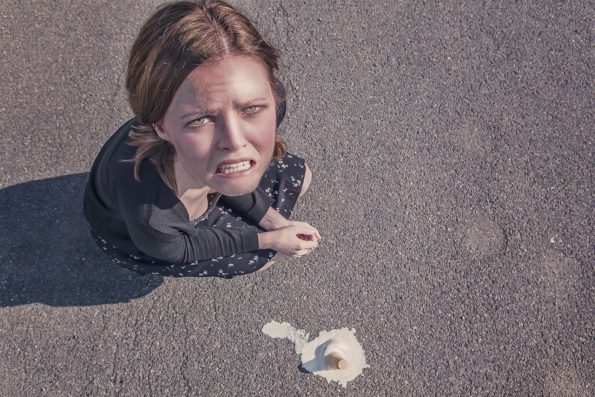 Don't just plan for success
Everyone likes to think their business is going to succeed no matter what, but ensuring you are realistic about how you'll achieve your goals is vital to sustain a healthy business mind. Taking the rough with the smooth is a part of business life, as things might not go as you planned the first time. Ensuring you have contingencies in place for those leaner periods and backup when you need it most, will help you ride the peaks and troughs of business operations.
Sort out your personal finances
Before you start tackling your business finances, it is best to get a handle on your personal ones. If you find you have a lackluster attitude towards money, then this might not bode well for the future of your business. Getting on top of the details, plus sorting personal funds and debt beforehand will ensure you are prepared for running your business accounts. Using credit cards such as Vanquis can help to build your credit rating too, which is essential for showing your suitability for business finance in the future.
Not understanding your target market
You may have the best idea in the world, but if people do not buy into it, you could see your business fall at the first hurdle. If you have extensive knowledge of the industry you specialise in but do not have a grip on the market you're entering, you will not have the understanding of your target market to sell your services to. Researching and defining your audience is a vital aspect when bringing your business to fruition. If you have not covered the basics, no one will know who you are or what you're selling.
Doing it all yourself
The saying 'no man is an island' certainly rings true in business. If you think you can do it all, you might want to rethink your strategy. This is one of the hardest mistakes to avoid. There's no doubt you'll be the driving force but having trusted and expert partners such as an accountant or lawyer can help you succeed in realising your dream.
Don't fall into these pitfalls early on in your business, as they can be difficult to recover from if you don't have the adequate people and finance to fall back on.